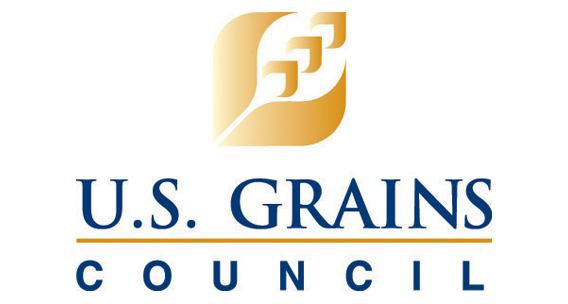 The agricultural sector in Ethiopia, the second most populous country in Africa, is undergoing dramatic, positive changes, and the U.S. Grains Council (USGC) is setting the stage for future demand for U.S. feed grains and co-products there.
Ethiopia is emblematic of the United Nations' projections for 2050 that include not only substantial population growth but also a corresponding rise in incomes that foster strong demand for livestock products. To feed the need for more meat, milk and eggs, the U.S. Department of Agriculture (USDA) projects these trends mean Africa and the Middle East could account for 57 percent of the growth in world coarse grain imports through 2026.
"Over the longer term, the Council hopes to position itself to strategically engage in promoting livestock sector growth in Ethiopia," said Kurt Shultz, USGC director of global strategies, who oversees Council programs in Africa.
"The tremendous growth opportunity that exists is very evident, however the hurdles are also significant. Fortunately, for the Council and for the Ethiopian livestock industry, there are a number of successful development models in neighboring countries, and the Council intends to use these models as a guide for its work with the Ethiopian industry."
USGC staff visited Ethiopia in June to assess the country's ongoing economic and agricultural development as part of a larger review of strategic engagement in Africa. Visitors saw significant commercial investments around the city of Addis Ababa, where the government is setting up industrial parks to attract high-paying jobs. New, four-lane toll roads are under development and the recent completion of a rail line from the port in neighboring Djibouti to Addis Ababa, the capital city of Ethiopia, will reduce transportation time to 12 hours, compared to three days by road. As 95 percent of Ethiopia's foreign trade passes through Djibouti, this railway not only significantly reduces transportation costs, but also facilitates economic growth in the center of the country.
Additionally, the U.S. Agency for International Development (USAID) and the World Bank are working to structurally redesign the Ethiopian agricultural sector, making significant commitments of approximately $200 million over the next five years.
These efforts are further supported by the substantial private sector investments observed by the Council in Ethiopia's dairy and beef industries, which are preparing to expand production capacity. Verde Beef, a U.S. feedlot investment designed to export finished beef to the Middle East, plans to expand from 8,000 head to 80,000 head capacity. Del Monte is building a 2,500 head dairy facility near Addis Ababa.
RELATED: Importers Approve Ethiopia's Livestock Quarantine System
These private sector investments are key drivers in changing the Ethiopian agricultural sector by improving production practices and lowering costs in addition to bringing in much-needed hard currency. In addition, these companies are more likely to rely on better-quality products, which could force a change in the Ethiopian government's current restrictive policy on imports and enable sales of U.S. feed grains and co-products that would further improve the agricultural sector's competitiveness and lower costs to Ethiopian consumers.
"As private sector investment demonstrates the advantages of trade, the Council is confident the doors for U.S. feed grains and co-products will open, and we will see in action the Council's guiding principle that developed markets through trade will lead to improved lives," Shultz said. "The future certainly is bright for the Ethiopian livestock sector."
Source: U.S. Grains Council
——
Other stories:
---