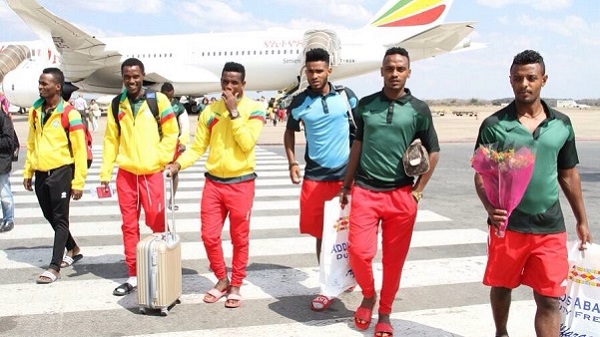 LUSAKA, Zambia (Lusakatimes.com)–Ethiopia's Walia Ibex denied Zambia's Chipolopolo opportunity of a third win on the trot when they held the Chipolopolos at Woodlands Stadium (Lusaka, Zambia) on Saturday, to finish the friendly match goalless.
The draw halted Zambia's two-match winning run following back-to-back 4-0 away and 3-0 home victories over Swaziland last month in the 2018 CHAN first round qualifiers.
Meanwhile, Zambia were guilty of wasting chance after chance at Woodlands against Ethiopia.
Augustine Mulenga had a great chance in the 15th minute parried over by Walia Ibex's goalkeeper Jemal Tassew.
Ten minutes later, Ernest Mbewe fired his shot into the side netting and in the 32nd minute Justin Shonga.
Captain Ziyo Tembo could have put Zambia Ahead before the break but headed the ball wide in the 42nd minute.
Zesco striker John Chingandu too had an opportunity after the break to get in the score sheet wasted when his 76th minute header flew wide.
Read the complete story at Lusakatimes.com
——
See also:
---