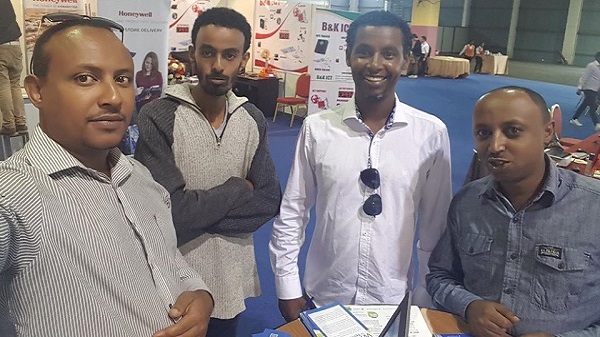 YenePay.com is the first financial technology company to be engaged in providing online and mobile payment services in the Ethiopian market.
By Josphine Kiruku (GrowthAfrica)
The Fintech space is gradually but firmly gaining attention in the Ethiopian Market. When 6 innovative developers identify the e-commerce gap in Ethiopia, with combined efforts, they establish an online payment company known as YenePay.com (www.yenepay.com). They do this even though many deemed such a venture impossible to thrive in Ethiopia. However, this team of 6 was on a mission to generate endless new possibilities through new and thought of businesses, financial services, e-commerce and digital products. Different market elements have proved they were right because various services have now started operating in Ethiopia following their example. We spoke to two of the business' Co-founders Ermias Haileyesus and Nurhassen Mensur who took us through YenePay's exciting experience in establishing an e-commerce business in Ethiopia.
YenePay is the first financial technology company to be engaged in providing online payment services in the Ethiopian market. Its founders, a team of 6, discovered a gap in the Ethiopian market which was comprised of two major e-commerce elements; lack of payment solutions and logistics as well as delivery services. As a team they decided to develop a payment solution because they had the technical capability and no one was addressing the problem. They developed YenePay online payment service for their own customers in their previous venture called Balesuk (www.balesuk.com) which is an e-commerce site similar to eBay but customized to the Ethiopian market. Thereafter, many businesses began to show interest in their payment solution and after they had carried out adequate research they learned that many people in Ethiopia were in need of this financial technology solution. They also discovered that the offline merchants didn't have the technology capacity to sell their products online. The feedback from the market prompted them to engage with different industry players including the government and banks.The great minds behind this disruptive venture are Sisay Getnet, Tinsae Mekbib, Dawit Bahre, Natan Tadesse, Ermias Haileyesus and Nurhassen Mensur.
Today YenePay.com is aggregating offline merchants who use their platform to transact items on e-commercial websites including balesuk.com, a product of YenePay. YenePay has four different financial products under the YenePay umbrella, namely;
Yenepay e-commerce- this is YenePay.com's core product and it is directed to e-commerce businesses
YenePay mobile – this caters for mobile payment services for mobile users
YenePay e-invoice – this is mainly directed to businesses and individuals that want to collect payments through issuing of invoices
YenePay bulk pay – it is directed to businesses and individuals who make large amounts of disbursements to a large number of people at a time
The e-commerce ecosystem is still a new concept in Ethiopia but there is a high demand for e-commerce platforms especially in the cities. More and more people are becoming quite busy and commuting within the city to access different market places is proving to be very difficult.
Read the complete story at GrowthAfrica
——
See also:
---