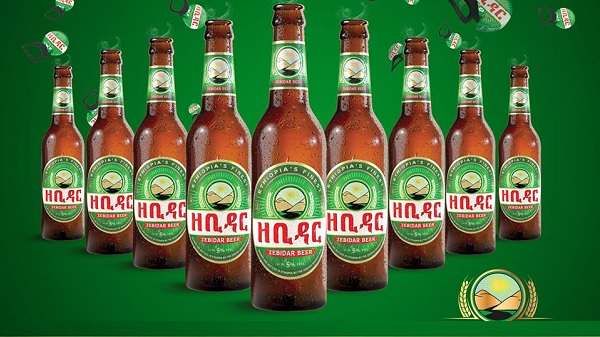 Zebidar Beer SC has unveiled a new trend in the industry with the unveiling of pull off caps, also known as RipCap, the first of their kind in the Ethiopian market, avoiding the customary bottle openers.
With a total investment capital of $53.2 million and an initial production capacity of 350,000 hectoliters, the beer maker has launched a 330cl and a five percent alcoholic volume beer to the local market.
According to Gavin Brown, general manager of Zebidar Beer, the brewer employs a Belgian experience to brew and bottle a beer that combines malted barley, hops and water.
Located in the localities of Gubre, near to Wolkite town, 167km south west of Addis Ababa, Zebidar Beer will be available in the market with a unit price of $0.60 per bottle.
The Belgian Unibar, which holds a market threshold in the African beverage industry, holds a 60 percent majority share at Zabidar Beer. Back in 2014, after months of negotiations, Jemar Hulegeb Industry (back then Zebidar Hulegeb Industry) SC was able to partake with Unibar with a 40 percent stake.
According to Raei Melesse, brand manager at Zebidar, Jemar Hulegeb SC brings together 1,100 local shareholders in which bankers, insurers, hotel owners and the like are part of. Unibra, which was established in 1960 in Belgium, has been operational in Africa holding the license for Skol brand, a Brazilian beer originating from Belgium.
The beverage industry currently seems to be saturated with a couple of global brands snatching major shares of the market in the country. However, reports suggest that the beverage market is believed to grow between 15 to 20 percent per year. BGI Ethiopia, Dashen, Heineken, Meta, Raya, Habesha and Zebidar are the seven beer companies running a total of 11 breweries in the country.
Read more about "Zebidar Beer SC excites beer industry…" on Africa Business Communities
——
See also:
---