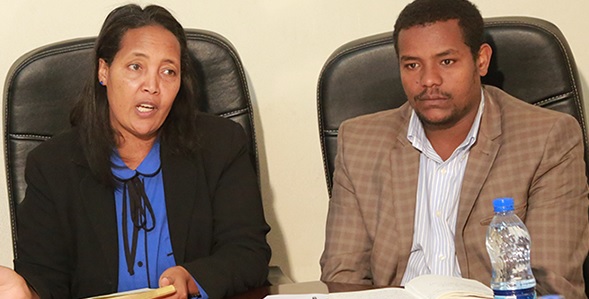 ADDIS ABABA (AAU)–The School of Commerce, the oldest establishment as higher school and now part of Addis Ababa University (AAU) has started celebrating its 75th anniversary.
The anniversary is celebrated with various activities as of December 30, 2017 till February 8, 2018.
An international conference, "African Academy of Management (AFAM)," was held on January 3-6, 2018 as part of the activities that mark the landmark moment. Scholars from over 150 countries had attended the conference.
The school was established in 1943 with the objective of training Ethiopians for occupations in the commercial sector following victory over Fascist Italy and the subsequent expulsion of Italians from the country.
Briefing media on the occasion, Head of the School of Commerce, Abeba Beyene (Ph.D.), stated that in its existence of 75 years, the school has walked a long journey thriving with skilled manpower in the area of commerce.
As a pioneer of business studies in Ethiopia, said Dr. Abeba, the school has designed innovative and need driven programs with proven record of employment opportunities by private organizations, public enterprises and government agencies.
She also disclosed that the school exclusively works with the biggest institutions of the country like the Commercial Bank of Ethiopia and Ethiopian Airlines training competent professionals for them and providing them short term training. The school is also tasked with impact driven researches and facilitating job opportunities for its graduates, said Dr. Abeba.
The School of Commerce was established in 1943. In the 1970s, the School's transformation was driven by its quest to attain a junior college standing which led to it being brought under the commission of higher education in 1979 becoming one of the few tertiary level education institutions in Ethiopia. That time students were trained in the field of accounting, secretarial sciences, banking and financing, purchase and supply management.
The school is currently part of Addis Ababa University offering six undergraduate and four graduate programs.
Source: AAU
——
Other stories:
---