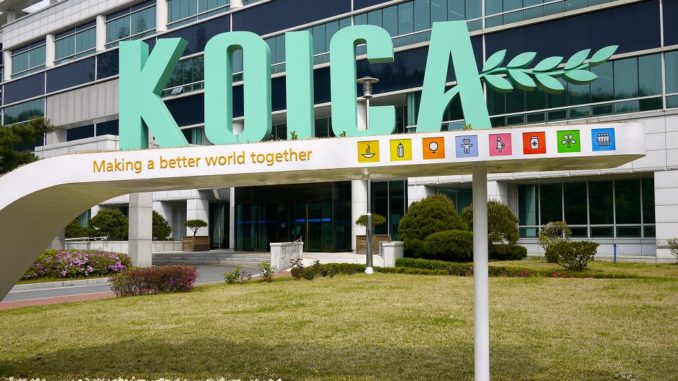 Addis Ababa (ENA)–The Republic of Korea has promised to continue dispatching its volunteers to Ethiopia in a bid to facilitate knowledge and experience sharing between the two nations, announced Korea International Cooperation Agency (KOICA).
The announcement came during the placement ceremony of 110th World Friends Korea (WKF) volunteers held in Addis Ababa.
Delivering speech at the ceremony, Country Director of KOICA, Doh Young Ah said KOICA works closely with Ethiopia in fields of education, health, agriculture and rural development, among others.
The agency also conducts various programs to promote the socio-economic advancement of developing countries.
"I believe that the key continuing progress and growth relies in close cooperation and mutual understanding among countries in order to share Korea's accumulated experiences and expertise with partner countries," stated the Country Director.
Asia and Ocean Countries Team Leader at the Ministry of Finance and Economic Cooperation, Dereje Girma on his part said "Korea government through KOICA contributes to a broad spectrum of community development programs and sizable amount of its assistance is also channeled towards supporting government's education and training activities."
"Korea government will keep the momentum of our longstanding cooperation and certainly will maintain Ethiopia as a long term partner and priority country and continue to support successive development plans," Dereje added.
"We specially need to ensure that volunteers engaged in humanitarian activities are afforded the respect, dignity and protection they deserve."
Currently, some 47 Koreans are volunteering in areas of health, education, ICT, food science, rural development among others in Amhara, Oromia, Tigray, Southern Nations, Nationalities and People's states as well as Addis Ababa city administration.
The latest volunteers, four in number, will be dispatched to Jimma University Specialized Hospital and Bahir Dar City Education Department and Health Center.
Source: ENA
——
Other stories
---