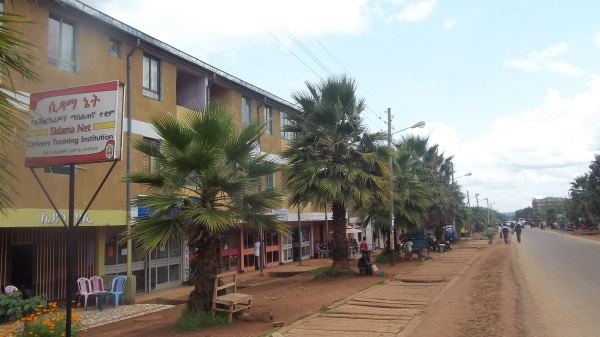 Yrgalem, SNNPR (ENA)–A cornerstone for the construction of an Integrated Agro-Industrial Park (IAIP) in Yirgalem area, SNNP regional state will be laid on Tuesday (March 14), Ethiopia's Ministry of Industry disclosed.
This would be the third integrated agro-industrial park, which the country has planned to develop in this five-year growth and transformation plan period.
State Minister of Industry Dr. Mebrahtu Meles told Ethiopian News Agency (ENA) that the park is going to be built on 215 hectares of land with further expansion to 1,000 hectares.
The construction of infrastructural facilities would reportedly be finalized this year and it would be ready for production next year, the Minister added.
The construction of the park including infrastructure development and construction of shades in Yirgalem town is expected to consume huge capital, the minister said.
Ethiopia has set a strategy to ensure certain structural transformation of the economy through development of integrated agro-industrial parks over the coming 10 years.
The development of the parks will enable Ethiopia improve agricultural production & productivity, attract anchor companies, build capacity of domestic enterprises and thereby facilitate the situation for institutional transformation.
It also aspires to enhance the contribution of agro-processing sub-sector to the national GDP to 6.7 percent by 2025.
Furthermore it aims to increase the contribution of the industry sector to the GDP to 28 percent by 2025 from 15 percent in 2015.
Of the total 17 agro-processing parks, four will be developed during the current five-year plan period, in Amhara, Tigray, Oromia and SNNP regional states.
Construction of two of the four parks planned to be built in Amhara and Tigray regional states has already launched this year.
The construction of the park in Southern Ethiopia is also expected to commence soon.
READ: Cornerstone Laid for Baeker Integrated Agro-Industrial Park
The development of park in the regional state is being underway based on the assessment conducted on the untapped agricultural resources in the area, Dr. Mebrahtu added.
The park would process and pack various agricultural products for export so as to generate hard currency for the country. Livestock, horticulture products, coffee as well as honey are among the major agricultural products to be processed in the park.
In addition to the revenue to be earned from export of products, the park is expected to generate 700,000 direct employment opportunities for community members in the area.
Source: ENA
——
Other stories:
---