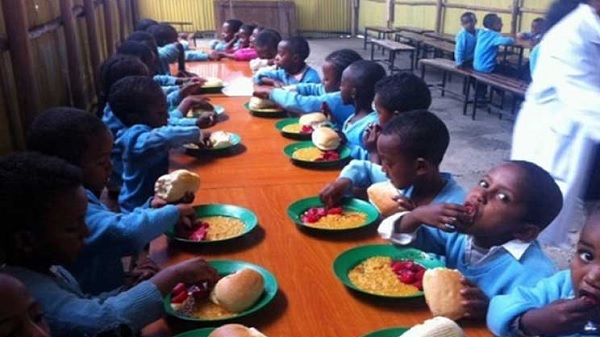 ADDIS ABABA (ENA)– Ye Enat Weg Charitable Association has received over two million birr support for the school feeding program it has been running in the capital city.
Of the total support extended on July 19, 2017, Awash International Bank contributed 1 million birr in cash, AL-SAM Group 1.5 million birr worth educational materials, and Korea Hospital 50,000 birr.
Patron of Ye Enat Weg Charitable Association, First Lady Roman Tesfaye, said on the occasion the Association is engaged in building a generation which demands huge support.
The First Lady further expressed satisfaction with the level of the growing support domestic investors have been showing in fulfilling their corporate social responsibility.
The First Lady urged the private sector to further strengthen their support.
Awash International Bank Chief Executive Officer, Tsehai Shiferew said the bank has allocated close to seven million birr to support different charity programs this budget year.
He pledged to further continue supporting the association.
AL-SAM Group Chairman, Sabir Argaw said he will continue assisting Ye Enat Weg Charitable Association.
Ye Enat Weg Charitable Association started the program by feeding 5,106 students from various schools in Addis Ababa in March 2014. It now feeds over 21,000 students, it was indicated.
Source: ENA
——
Other stories:
---