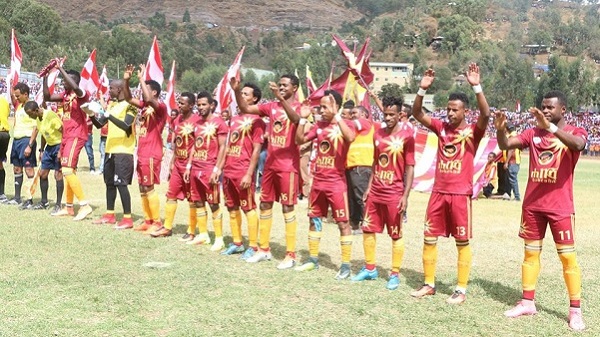 ADDIS ABABA (The Ethiopian Herald)–The 2017/18 season Ethiopian Premier League (EPL) men's football clubs competition is set to start on October 14, 2017, the country's football governing body, Ethiopian Football Federation (EFF) announced in a statement.
As usual the federation announced that besides producing the best entertaining football art, fair-play is the ulterior motive of the competition. There is a zero tolerance for any kind of disturbance during the football match. The world an African football governing bodies, FIFA and CAF, encourage national federations to observe strict disciplinary measures against those who violate the fair-play rule.
Even though hooliganism is not deeply rooted in the Ethiopian case, the season that was concluded observed a number of violent episodes at a number of stadiums during game times. Pitch invasions, violent confrontations among different fans were seen at different venues. It seems the federation is worried about the repeat of these incidents.
At the beginning of last year, when the State of Emergency was declared on October 8, one of the areas strictly warned was football related violence. The emergency law stated that any kind of disturbance in and out of the stadium is forbidden. Punishment was also imposed over the wrong doers including facing criminal charges for violating the law.
The new season is the 21st edition of the Ethiopian Premier League in which 16 clubs contest. So far in the last 20 years, Saint George FC takes the lions share by lifting 14 Ethiopian Premier League titles. The distant second are EEPCO FC and Hawassa City FC by collecting two trophies each. Dedebit FC and Ethiopian Coffee FC had lifted the trophy once each.
The new entrants Jimma City FC, Welwalo Adigrat University FC and Mekelle City FC were busy during the summer to get new players.
Read the complete story at The Ethiopian Herald
——
See also:
---