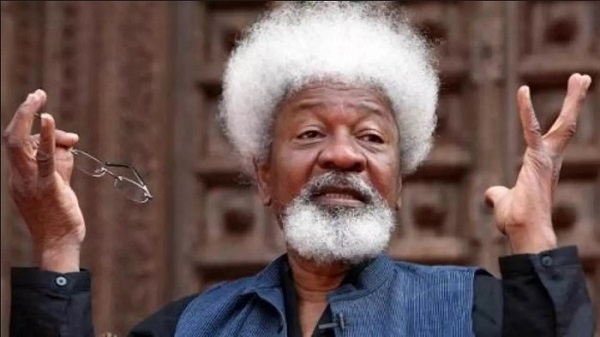 TALK AFRICA: A conversation with Wole Soyinka
(CGTN Africa)–For Nobel laureate Wole Soyinka its been a journey of many years, living and telling the African story: Its richness, complexity and its gradual evolution from a traditional to a modern society.
A towering figure in African literature, Soyinka who was born into a Yoruba family in Abeokuta in western Nigeria was jailed for his criticism of the Nigerian government in the 1960's; famously composing protest poems on toilet paper from his cell in solitary confinement. In 1986, he became the first African to receive the Nobel Prize for Literature. In 2009, he was also honored with the Academy of Achievement Golden Plate Award in Washington, DC.
Other recognition: Wole Soyinka Prize for Literature in Africa is a pan-African writing prize awarded biennially to the best literary work produced by an African. It was established by the Lumina Foundation in 2005 in honor of Africa's first Nobel Laureate in literature, Wole Soyinka, who presents the prize, which is chosen by an international jury of literary figures. Administered by the Lumina Foundation, the prize has been described as "the African equivalent of the Nobel Prize."
Wole Soyinka made headlines again last year when he destroyed his green card (United States lawful permanent residency card) following the election of Donald Trump to the U.S. presidency. He shares his perspectives on contemporary society, this week on CGTN's Talk Africa.
Source: CGTN Africa
——
Other stories:
---